Do you hate carrying keys? Maybe you don't like the irritating sound they produce in your pocket, or you're looking for a safer, more fashionable and convenient way to lock your door?
Then you might want to invest in digital door locks. Digital door locks are not only stronger and safer, but they also accord you lots of conveniences, thanks to their numerous valuable features.
What is a Digital Door Lock?
A digital door lock is a way to replace keys or to add more automation, such as remote locking and unlocking. Digital door lock Singapore provides an affordable, easy to install security solution for residential and commercial buildings that need a reliable means of access control, but where the allocation of keys and cards is impractical.
These types of door locks have components known as "actuators," which link the locking bolt or cylinder to a small motor embedded in the door or doorframe. The motor is controlled by an electronic impulse that may be activated in several ways:
By a wireless remote control
By a keypad
By an electronic card reader
Our Review For Top Rated Products
There is a wide selection of digital door lock Singapore brands today, and it can be quite challenging to choose the right one for your needs. Here's a look at the top five digital lock Singapore brands that you can choose from:
Samsung Digital Door Locks
Samsung produces a wide range of electronic products, including a considerable array of residential security systems. The Samsung digital door locks are impressive, and they're designed to meet everyone's specific needs with their various access options.
Notable features of Samsung digital door locks include:
Automatic locking – This feature eliminates the call to re-check for the Samsung digital clock when you're leaving your premises.
Intrusion prevention – You can't unlock the doors even if the OPEN/CLOSE button is pressed inside unless the sensor detects inside movement.
Auto-polling – RF card or key tag is verified automatically for entry without the call to key the wake-up button.
Override mechanical keys – You can use mechanical keys in case fingerprint, password, or card fails to work.
Broad touch screen – this gives Samsung digital door lock design a modern and fashionable flair. It also provides a sophisticated touch experience while entering the password.
Yale Digital Locks
Yale is one of the oldest global brands as well as one of the most popular names in the world of locks. Millions of Yale locks are used worldwide. Yale digital door locks are designed to blend harmoniously into your digital residence and provide a significant improvement in security.
Some of the notable attributes of Yale digital door locks include:
Irradiated keypad and touchscreen for nighttime access
Low power consumption
Battery and wireless operated
Your settings and codes remain the same even after changing batteries
Ideal for all standard exterior and interior doors
Easy to program and change the 4-12 digit PIN code
Temporary PIN code for guests. You don't have to reveal your household PIN code
Rigorously tried and tested, a Yale digital lock is a foolproof way to secure your property. This digital lock Singapore brand is available in simple, classic, vandal proof keypad, or hardwearing touchscreen.
Gateman Digital Locks
This electronic lock Singapore brand is Korea's number one digital lock brand regarding sales, brand power, quality index, and customer satisfaction. The brand provides a wide range of innovative products that are geared to ensure a safe and convenient lifestyle for home and business owners across the globe.
Some of the best-selling Gateman digital locks include:
Gateman IREVO F10 Fingerprint Digital Door Lock
Gateman V100 Card Mortise Digital Lock
Gateman WF10 Digital Lock
iREVO Gateman WF20 Fingerprint Digital Door Lock
Schlage Digital Locks
For close to a century, Schlage has been known to create one of the strongest and most technologically advanced security systems for residential, commercial, and institutional buildings. When your property or personal security is at stake, you can expect Schalge to provide comprehensive protection with their wide range of robust electronic door locks, such as Schlage Sense Smart Deadbolt, Schlage Connect Touchscreen Deadbolt, and Schlage Touch Keyless Touchscreen Deadbolt.
Loghome Digital Locks
This electronic door lock Singapore brand holds a reputation for building their locks on the basis of security and reliability. Loghome electronic locks are designed to work on any doors, whether flush, steel, or wooden doors.
The locks come with a two-year full on-site warranty. Besides providing a great sense of assurance for the security of your home, they are also stylish, user-friendly, and convenient.
What are the Benefits of Using a Digital Door Lock?
There are numerous benefits to using a digital door lock, including:
Enhanced security – Digital door lock Singapore products are pick proof, and hence much more difficult to break into compared to conventional door locks.
Improved convenience – You don't need to carry a bulky set of keys or worry about misplacing or losing your keys.
User-friendly – Using your fingerprint, entering a pin code, or using an RFID card are convenient ways to open/close the door, particularly for kids, the elderly, and the disabled.
Easy access control – You don't have to duplicate or pass a key to your friends, relatives, or part-time house help for them to access your house. You can simply provide a provisional access code.
Stylish outlook – Digital locks usually look more appealing and elegant, thanks to their sleek and seamless surfaces.
Should I Get a Digital Door Lock?
You can't get a more reliable device than a digital door lock when it comes to upholding the security of your residential or commercial premises. With digital door locks, you don't need to worry about misplacing or losing your keys. They provide unmatched convenience and hence are a worthy investment.
Buy the Best Digital Door Lock from Us
We are the leading digital door lock Singapore dealer. We specialize in the top digital and electronic lock brands like Yale, Samsung, Schlage, Loghome, and Gateman. We have a wide range of digital lock models, and you can rest assured you get only the best and genuine locks manufactured specifically for the Singapore market.
Get in touch with us today and secure your property with the world's best digital door lock.
Summary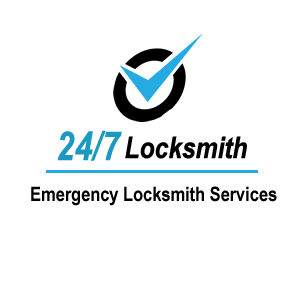 Service Type
Digital Door Lock Installation & Review
Area
Description
We provide free consultation in digital door lock for the residential and business owner in Singapore.