Samsung is one of the leading manufacturers of digital door locks. While there are many digital door lock brands in the Singapore market, none comes close to beating Samsung regarding popularity and demand. You can credit that to the fact that Samsung digital locks boast superior design, reliability, and functionality.
Samsung provides a range of digital door locks that are specifically designed to meet the needs of residential and commercial buildings in Singapore. These locks are equipped with various features to ensure maximum security and convenience, including Bluetooth functionality and a mechanical override key.
There's a wide selection of Samsung digital lock Singapore products, including their Push Pull Door Lock, to choose from, and we're going to look at some of the best options.
Our top Rated Samsung Product Review
#1 Samsung SHP-DP728 Digital Fingerprint Lock
The Samsung SHP-DP728 makes it easy to grant controlled access to your friends, loved ones, and associates as it can accommodate up to 100 fingerprints and up to 30 RFID cards or PIN codes.
If its three access options – PIN, Fingerprint, and RFID card – fail, you can use the mechanical master key. What's more, this digital door lock is equipped with a 70-cm range motion detector. It's a PUSH PULL door lock, which makes it easy to operate.
#2 – Samsung SHS-P718 Digital Fingerprint Lock
What sets the SHS-P718 apart from other digital door locks in its range is that it can be connected with Samsung Smart Home systems. Therefore, you can integrate your lock with security systems such as surveillance cameras and security sensors, creating an all-inclusive home security system that bolsters the safety of your property.
If you want to grant access to your loved ones and associates, its 100-fingerprint capacity will come in handy. You can always withdraw this access whenever you want to. The touchscreen of this door lock is impressive and gives it a digital flair.
#3 – Samsung SHS-H705 Digital Lock
The SHS-H705 allows you to access your door using a fingerprint or PIN code. It's also equipped with manual locking and pick-proof protection features. It is elegantly designed, featuring a tactile keypad and cover for protecting the fingerprint sensor that slides automatically.
With rigorously tested construction, bump proof design, random code feature, intrusion alarm, fire detection sensor, and anti-tamper lockout, this lock has got your covered.
#4 – Samsung SHS-H625 (SHS-5120) Digital Door Lock
The elegantly and sleekly designed Samsung SHS H625 (same as SHS 5120) can be programmed for up to 20 RFID Cards and one Master and User Password. It also comes with five mechanical override keys.
This door lock is equipped with a reasonably wide touch screen, which makes it easy to press and ideal for the elderly. It is ideal for doors and gates as well.
#5 – Samsung SHP-DH525 Digital Door Lock
The Samsung SHP-DH525 presents you the unmatched convenience of Bluetooth communication. Granting access to friends, guests, or loved ones has never been easier. Namely, this digital door lock allows you to register multiple users, each with their own phone, KeyTag, or code thanks to its capacity for 20 RFID users and eight Bluetooth devices.
This lock also features an integrated lock and handle and offers a complete locking solution. With its automatic locking feature, you'll feel secure as it locks behind you whenever you enter the house. It also has long battery life.
#6 – Samsung SHP-DS510 Smart Lock
This Smart Deadbolt Lock is one of the newest entrants in the world of digital deadbolt locks. It allows you to register up to 100 users each with their PIN numbers or RFID key tags.
It's equipped with voice guidance for programming, which makes it easy to install and use.
You can install this digital lock on any wooden door and pair it with an elegant passage or level set. Its battery can serve you for up to two years. Some of its remarkable security features include intrusion detection, random security code, and privacy mode.
#7 – Samsung SHS-2320 Digital Lock
What makes the Samsung SHS-2320 stand out from its competitors is that it is equipped with a heat sensor and a burglar alert to enhance security. This door lock features a slim tactile keypad.  It allows you to obtain access using RFID card or password. It also has double verification and auto-locking functionalities.
The Benefits Of Samsung Digital Door Locks Compared To Others
Samsung digital locks are constructed with sophisticated technology, which puts them ahead of other popular digital lock solutions. With features such as fingerprint recognition, built-in Bluetooth unlock function and cutting edge design, Samsung digital locks create an unmatched level of reliability and trust among users. That's the primary reason why this brand of digital locks enjoys a considerable demand in Singapore.
Moreover, every Samsung Digital Door Lock is subjected to rigorous safety and quality certification tests against electric shocks, fire, and other risks. With a surge-resistant circuit design, fire detection capability, and a manual access feature in case all other access options fail, these door locks can survive virtually any situation. Find out more here.
Conclusion
Besides saving you the agony of carrying around a large set of keys and worrying about losing them, digital door locks have several other benefits. They are pick proof and great for keeping burglars away. They allow for easy access control and are aesthetically appealing thanks to their stylish and sleek designs.
There is a wide selection of digital lock brands available on the market, but Samsung digital door locks have proven to be superior to them all. They boast robust technology and more valuable features for maximum security and convenience, including Bluetooth access and push/pull functionality.
Buy the best Samsung digital door lock from Us
We are the leading Samsung digital lock Singapore dealer, offering a wide range of tried and tested models of the world's leading brand of digital locks. Get in touch with us today, and get a digital lock that is tailored to your specific needs.
Summary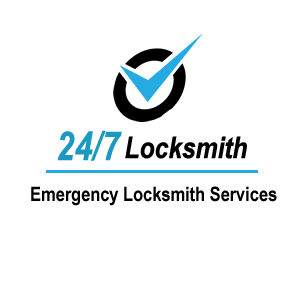 Service Type
Samsung Digital Door Lock Installation & Review
Area
Description
We provide free consultation for Samsung digital door lock for the residential and business owner in Singapore.